If you are looking for luxury portable bathroom rentals, San Diego has one option that is a cut above the rest. Having cut its teeth on supplying restroom solutions to the biggest studios in Hollywood, D Aguiar Productions is well-equipped to meet your requirements. Whether you have an outdoor wedding, graduation ceremony, sports event, or corporate gala, we can ensure you are well supplied with the best luxury portable restrooms your San Diego event needs.
Best "Fancy" Porta Potty Rentals in San Diego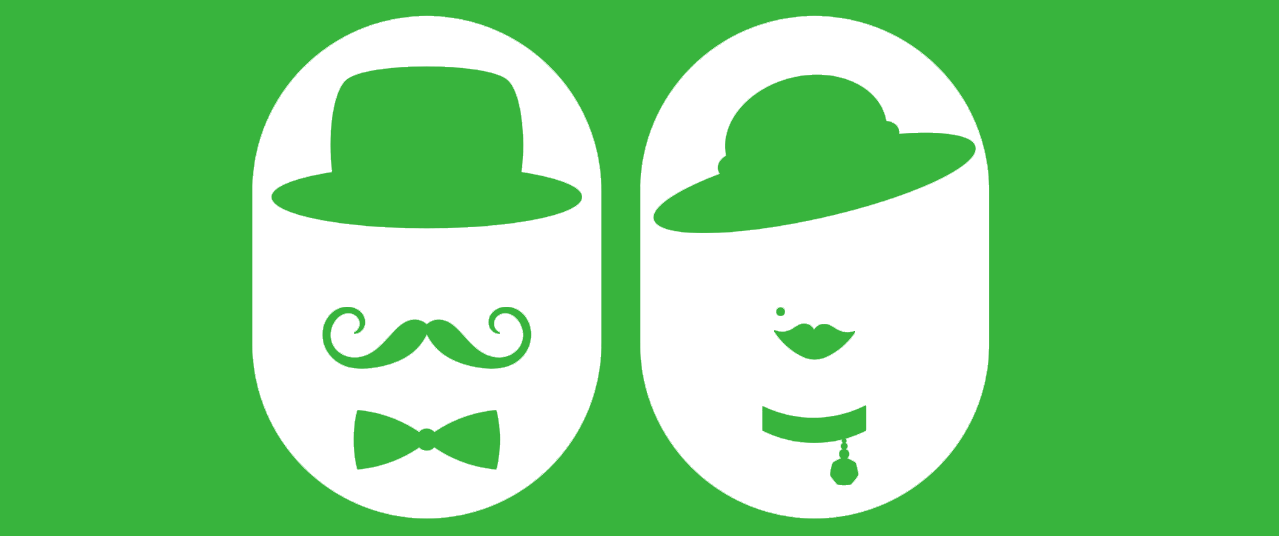 Unlike many other companies, we don't rent your bog-standard porta potties. Our restroom trailers are designed with comfort and class in mind. We combine efficiency with luxury to offer unparalleled amenities. Our restroom trailers come equipped with FM/AM radios as standard, alongside mirrors, anti-slip flooring, and more. DVD and TV functionality and climate control come in the vast majority of our units, and Wi-Fi can be included by request. Our units are well lit, odor-resistant, and feature fresh water flushing as standard. Your guests will definitely notice the difference between our luxury portable restrooms and some chemical toilet fresh from the construction site. In terms of cleanliness, utility, and ease of use, we can't be matched.
Does Your Event Need San Diego Luxury Portable Restrooms?
How can you know whether D Aguiar Productions has the facilities you need for your event? Our elite portable restrooms are suitable for a wide range of events and situations. The longer an event runs, the more your guests will appreciate the little touches we provide that improve sanitation and satisfaction. Hot and cold running water, hands-free pedal flushes, hand wash, and more. 
We are happy to provide rental services for special events such as:
Weddings

Quinceaneras

Birthday parties

Gender reveal parties

Bar/bat mitzvahs

Anniversary parties

Block parties

Sporting events

Concerts

Commercial events

Corporate events

External photo/film shoots
Restrooms tend to be one of those things that people don't notice until they can't be found. It's rare that someone will come home from, for example, a theme park, and be glowing with praise for the restroom facilities. But you can bet if they had to walk a mile and wait twenty minutes to use a filthy, dark toilet, they would not be happy. The principle is the same for events. Events don't have to be entirely outdoors to benefit from additional restroom facilities. Many venues offer only the bare minimum in terms of provision for guests, and additional facilities can become necessary so as not to overtax the venue. You can then reserve the existing facilities for organizers and staff. Events that may take place at or near someone's home, such as a wedding reception or block party, can be too much for a single home's restrooms. Why not hire a portable restroom trailer to ease the strain?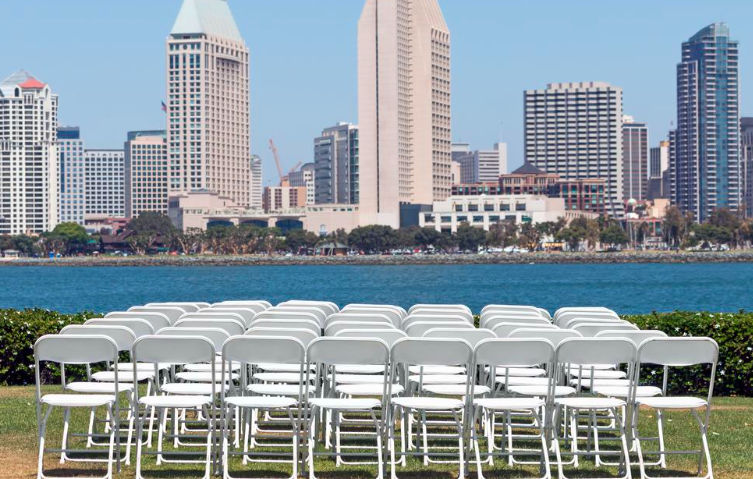 Our Service Area
We are capable of supplying luxury bathroom rentals to the entire San Diego area, including:
San Diego

Chula Vista

Oceanside

Escondido

Carlsbad

El Cajon

Vista

San Marcos

Encinitas

National City

La Mesa

Santee

Poway

La Presa

Fallbrook

Spring Valley

Imperial Beach

Lemon Grove

Rancho San Diego

Lakeside

Winter Gardens

Ramona

Coronado

Casa de Oro-Mount Helix 

Bostonia

Alpine

Solana Beach

Bonita

Camp Pendleton South

San Diego Country Estates

Valley Center

Jamul

Eucalyptus Hills

Camp Pendleton North
Most of our high-end restroom units come with spacious toilet stalls, solid-surface countertops, built-in trash chutes and lockable basket area. Flooring is gray rubber as standard, but spray-on durable flooring is also offered as an extra. We can also provide units with additional features, such as water flushing urinals with low-flow flush valves, baby changing stations, paper towel dispensers, or built in TVs. We even have winter packages available, which offer additional heaters.
We offer a higher quality of service than national portable toilet firms because we know the local area more thoroughly, we are dedicated to anticipating and supporting the needs of customers in the Southern California area, and we don't have to coordinate with Corporate to go above and beyond for you. Our customers come first.
Choosing the Right High End Sanitation Solution for the Situation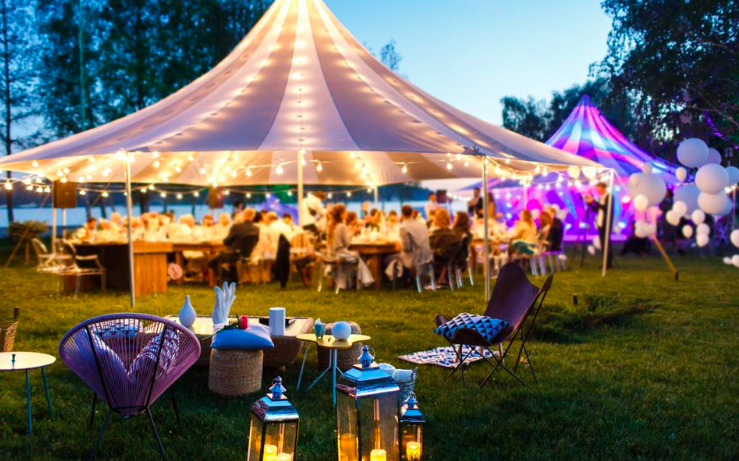 Is your event big or small? How long is it running for? What's the gender divide of the attendees? How old are they? Are you serving food and beverages at the event? Will alcohol be available? Will your guests be drinking heavily, or are they more moderate? What will the weather be like? All of these factors impact the number and combination of restrooms required for an event. It's best to err on the side of caution and have a surfeit of restroom facilities than have too few. Long lines for the restroom mean your guests are in discomfort and not engaging with the event itself. When you're running an event like a sports game, a wedding, or a concert, people want to be a part of the action. Nobody wants to be standing in a restroom line for fifteen minutes. 
You might choose to support the venue's existing restroom facilities with rented luxury restroom trailers. This can be advantageous for your event's smooth running in several ways. As well as cutting down on the length of restroom lines, it also mitigates the issue of cleanup. D Aguiar Productions luxury restrooms come with post-event cleaning as standard, and waste tank pickup is also part of our standard package. It can reduce the intensity of the cleaning required for the venue's restrooms, which you are typically charged for. 
Generally, for long events (which are defined as events over 6 hours) it's considered sensible to have 1 restroom stall for every 75 female guests, and 1 urinal stall for every 100 male guests, along with 1 restroom stall for every 400 male guests. Imagine you were running a weekend-long outdoor event (such as a craft fair) with 1600 attendees. Assuming a roughly even male/female split, that would necessitate at least 10 restroom stalls for women, and 8 urinal stalls with 2 restroom stalls for men. With ratios like that, two of our 10 station Longfellow units would be suitable. Each has 5 female stalls, 3 urinals, and 2 male stalls. With two trailers, you could station one on each side of the event, for maximum convenience. Of course, this would depend on access to power and water as well.
Go with D Aguiar Productions for Your Luxury Portable Toilet Needs In and Around San Diego
D Aguiar Productions offers professional drivers to deliver and install the high end restroom facilities you require to your event. We've worked with companies like Fox, Sony, and Universal in the past, and had great success assisting hundreds of commercial productions, whether film or TV shoots, even music videos. Our dedication to customer service is lauded by past clients. Big or small, we are happy to provide our services to projects across Southern California, from San Diego to Orange County, Santa Barbara County and San Bernardino County. From special events, to disaster relief scenarios. We can even provide services for periods when your home's facilities are inaccessible due to remodeling or other reasons. We even have trailers which don't require access to mains power, and are entirely solar-powered. 
If you are in need of luxury portable bathroom rentals in San Diego or the surrounding area, call today to request a free quote: (310) 925-0967.