Video Village Mercedes Sprinter
SCOUT VAN
---
Video Village Mercedes Sprinter Scout Van Specifications
scripted supervisor connections
plugged in capability to base for long days
3000 watts Generator by request only
outside plugs and connections
Production Vehicle Rentals Los Angeles: Rent A Mercedes Sprinter Video Village
Our luxurious Mercedes video village was designed to provide you and your crew of 14 people either on a scout, driving shots or a high speed shoot.
We our a family business that have been in the entertainment Industry working for all major studios and commercial productions in California Mexico and Canada since 1995.
Video Village Mercedes Sprinter Scout Van – Rental Prices
-Tech scouts $320.00 p/day
-Shoot days $475.00 p/day
Friendly and bilingual drivers available .
Driver, fuel, Internet not included .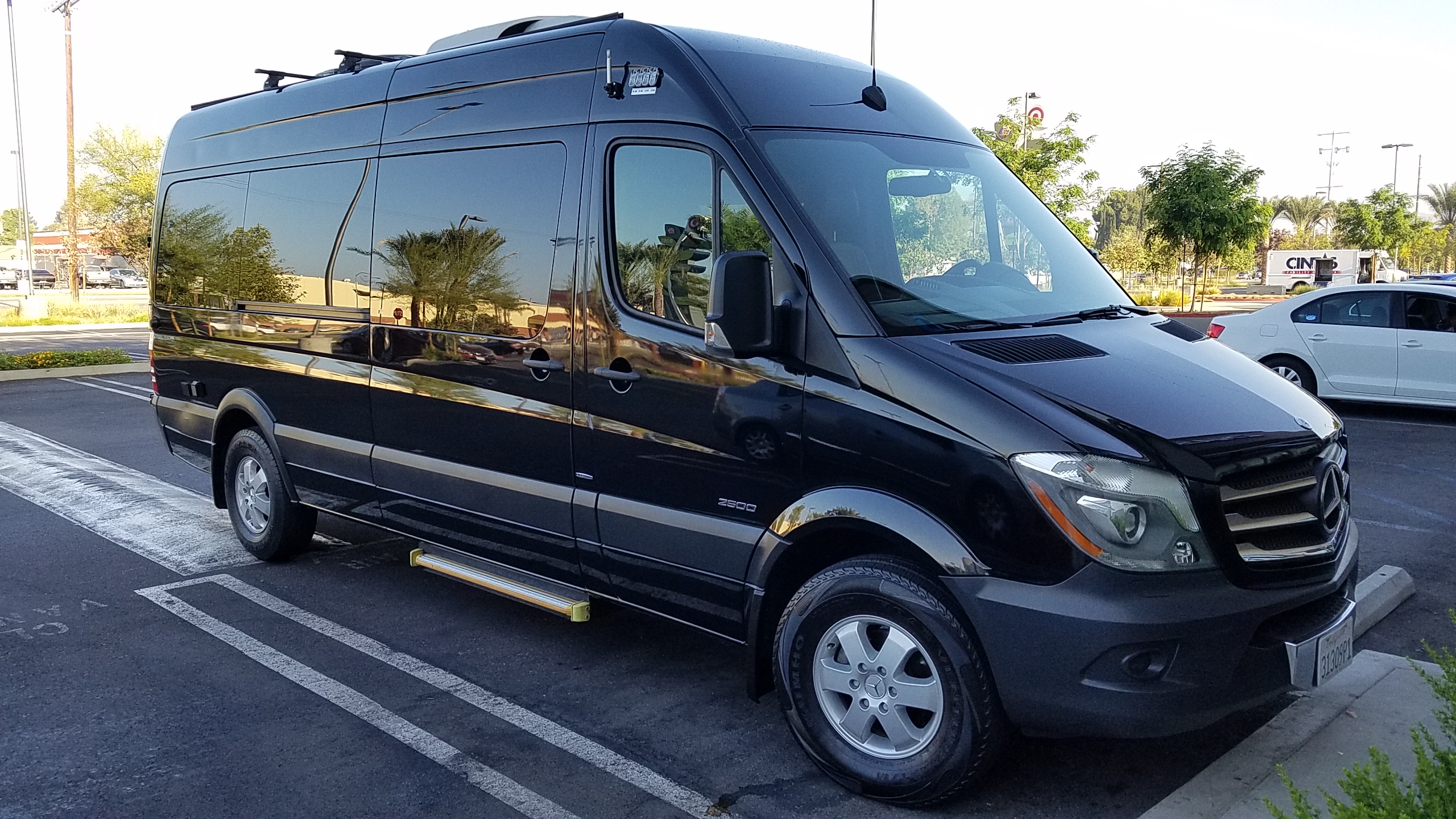 Mercedes Sprinter Passenger vans rental
Perfect for still and motion production, photoshoots, commercials, video, independent film, concerts, events, red carpet events, film festivals, and weddings
Chauffeur Service
We are proud to offer luxury limousine rental service with our 12 passenger Mercedes Sprinter Limo, featuring premium sound, LED light show, video/auxiliary/bluetooth capability, bottled water, ice, cups, and additional refreshments upon request. Mercedes Sprinter Limos are ideal for wedding party transportation, bachelor/bachelorette parties, birthday parties
RENT A VAN IN LOS ANGELES
Need a van in Southern California? Congratulations, you came to the right place!
We are the premiere Mercedes Sprinter and 15 passenger van rental company in all of Southern California. For over 20 years, we have been providing the region with top quality vehicles designed to meet all of your travel and space requirements. In Los Angeles, where we cater to the star, we understand that your rental is unique. Whether you need the Mercedes Sprinter for a video shoot, or for a night out on the town, we provide the best service and attention to detail. Your Mercedes van rental will be spotless and effortless. Our drivers and attendants are highly experienced and trained, to provide a smooth ride and confidential white-glove treatment.
Looking for a vehicle that has something for everyone and is definitely dressed to impress? We recommend you step into one of our Mercedes-Benz Sprinter vans. Travel in complete comfort and style with the star of our fleet. Custom captain's chair seating, latest model video game systems, WiFi access and a separate cargo area are a few of the perks associated with traveling in this luxury van.
Don't delay, and reserve the Mercedes-Benz Sprinter today! Whether booking online or over the phone, our sales experts are ready to serve you now.
Los Angeles Passenger Vans Rentals: Mercedes Sprinter Photo Gallery
Features & Benefits for film crews and location scouts include:
-Easy and quick VTR connections internally and externally
-all script supervisor connections
-monitor splits up to 6 screens