Restroom Rentals For Events
Serving Clients & Creating happiness
---
The Best Selection of Luxury "Fancy PortaPotties" For Your Events
When you consider the budget for an event, it's likely that restroom facilities are not one of your first considerations. However, the organizers of the last outdoor party that you went to probably had to think about it at some point. It's one of those things like air conditioning: 85% of the time you don't notice it at all. 10% of the time, you notice it because it's not doing its job. And 5% of the time, you notice it because of what a good job it's doing. At DA Productions, we strive to hit that magic 5% every time when it comes to your restrooms. We endeavor to offer a luxurious and pleasant restroom experience wherever we go, whether it's Hollywood events, weddings, concerts, wineries or sports events. Regardless of the situation, the size of the event, or the location across California, Arizona, and Nevada, we have a portable restroom for your needs.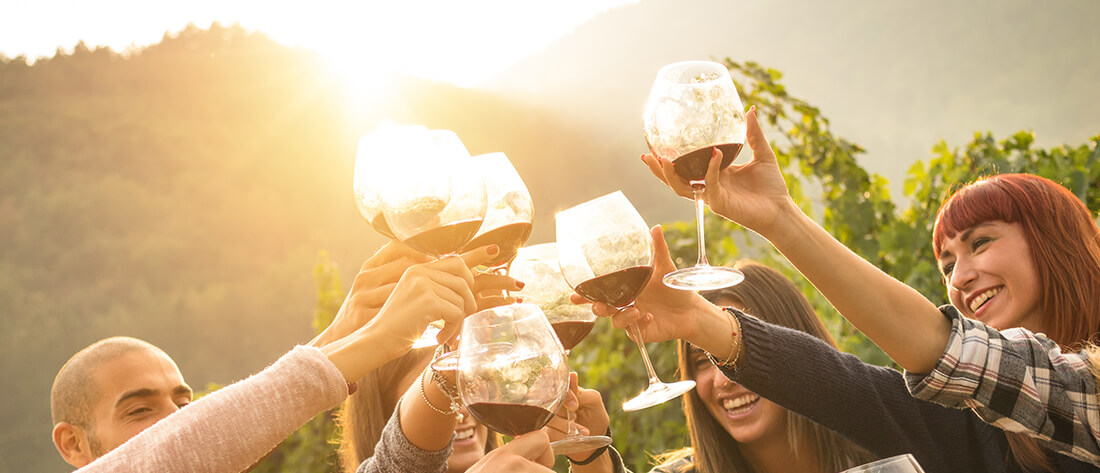 Luxury Portable Restrooms
Our restrooms really measure up to the description of 'luxury restrooms trailers'. We can boast truly luxurious interiors and multiple amenities including radio, and TV. We offer climate control and internet by request. While other portable restroom trailers might suffer from offensive smells, DA Productions offer an odorless experience with exhaust vents and a hands free pedal flush for additional sanitary satisfaction. Our units come with generators to ensure they are firing on all cylinders and offering the very best experience for your guests. We are proud to offer luxury restroom trailers instead of individual 'porta potty' style units. We believe that, especially over the course of longer events, guests appreciate the smaller touches that guarantee sanitation. Hot and cold running water, real flushable toilets, and hand soap. All the flourishes that we can provide thanks to our robust luxury facilities. When properly coordinated, the amenities offered by DA Productions' luxury restrooms can contribute a great deal to the theme of the event. At a wedding, for example, our sound systems can play the couple's wedding playlist. Our televisions could play a slideshow of shots from the wedding ceremony, or chosen photos of the happy couple from their collection. At a sporting event, our screens could display footage from the event so that attendees don't miss the action while using the facilities. All of these small but thoughtful applications of our technology can help turn a good event into a great one.
Restrooms for Outdoor Events
Large events come with greater requirements for catering, seating, and restroom facilities. A block party can often put too much strain on a single home's restroom. Open space parties (such as you might find in a public park) may not even have a restroom at all. If your event is lasting an hour or two, you can potentially forgo providing restroom facilities. That said, people will likely leave early or otherwise have a less enjoyable experience for want of facilities. Especially when your event involves food and alcohol, adequate restrooms are essential. Event planners everywhere know that even hand washing stations can add a lot to an event in terms of guest comfort. What price are you able to put on ensuring that the party can go on?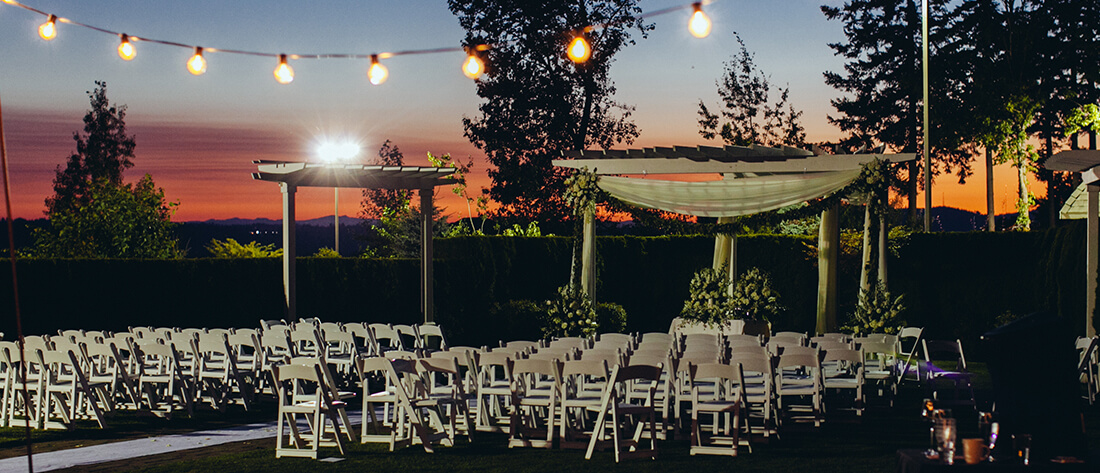 How Many Restrooms Does My Event Need?
If your event is going to last longer than a couple of hours, you will need at least one! The longer the event goes, of course, the more facilities you will need. This also goes for the number of guests. Generally, you want to err on the side of having more stations, since long lines for the restroom mean that your guests aren't actually engaging with your event. Long lines lean close to falling into the 10% of the time that people give negative attention to your event's restrooms. DA Productions' restroom trailers have generous holding tanks that typically do not require changing over the course of a single day event. There are other factors to consider besides number of guests and duration of event when choosing how many units to hire. What is the weather likely to be? Rainy days mean that more people at outdoor events are likely to want space in the trailers to shelter from the rain, access to mirrors to fix their hair and makeup, etc. Hot sunny days tend to mean greater foot traffic for the toilet facilities, as people will be drinking more to cool themselves down. Is it a dry event, or is alcohol being served? Are your guests heavy drinkers or generally moderate? An event with booze can require up to 40% more restroom facilities than a dry event, as people will consume more liquids. Similarly, what activities will be taking place at this event? If people are just standing or sitting around, you can be conservative. If there's a meal, if people are engaging in physical activity, there is likely to be a greater need for facilities to accommodate this.
You may also want to consider the demographics of the event. Is there a particular slant towards male or female guests? This could have a substantial effect on the number and type of stalls required. At longer events (6 hours or more) a good rule of thumb is to have 1 restroom stall available for every 75 female guests attending. For male guests the rule is 1 restroom stall per 400 attendees and 1 urinal stall for every 100 attendees. This can be significant at certain types of events, as demand for facilities can be much higher or lower than might otherwise be expected from the number of guests alone.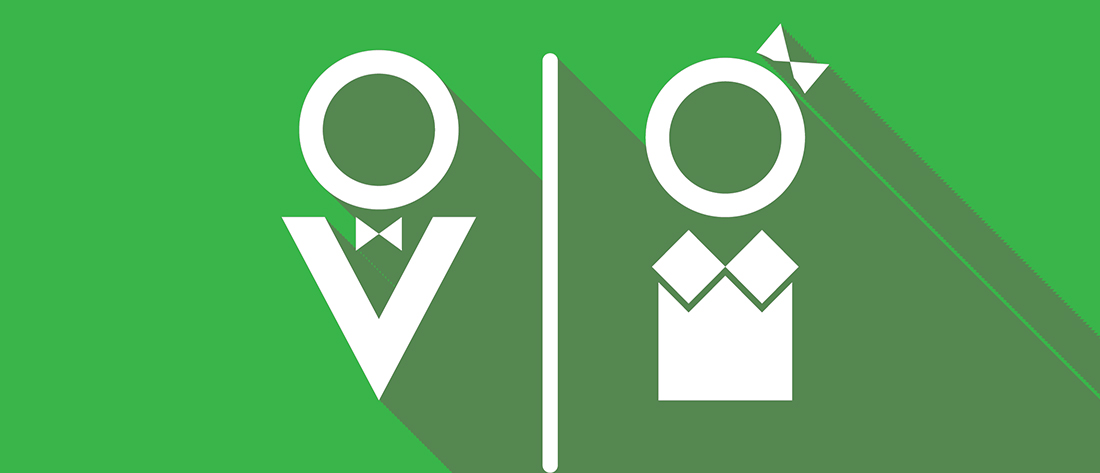 Southern California Portable Restrooms
When you're considering the costs of portable restrooms, weigh up the costs of renting the units against the potential costs of relying on the venue's facilities. Also bear in mind that portable restrooms take the waste away in their holding tanks. The units are cleaned as part of the rental costs. If your guests are using the venue's facilities (which may not be sufficient for the task) you may be on the hook for additional cleaning costs. Conversely, if you are not going to be using their restrooms, you may be able to negotiate a discount on the venue hire.'
Choosing DA Productions
DA Productions has the experience necessary to understand the specific needs of special events. Whether you're planning a family reunion, an outdoor wedding, a company picnic, or another occasion, we will be able to accommodate your vision. We've been working to the specifications of Hollywood's biggest studios for over a decade. We can't be surprised, but you'll be surprised at how easily we can serve your needs. You'll get the accurate rental quote you require. Once you make your choice and come to us, you'll even get our assistance with setup. Your rented portable toilets will be in pristine condition and ready to rock, with hand sanitizer and toilet paper fully stocked! We have several different styles and sizes of restroom trailers. We offer units with and without urinal stalls, small maneuverable units for more intimate locations, and even environmentally friendly green units which trade the mod cons of wifi and television for solar power. If you'd like to find out more about our range of restroom options and how we can cater to the specifics of your event, call us today: (310) 879-0920. We look forward to hearing from you, and are ready to provide you with the quote you need.
Get Fancy Portable Toilet Bathroom Rentals for Weddings
Are you planning an outdoor wedding? Southern California offers a plethora of unique wedding venues, such as wineries, beaches, and parks with stunning views.  For an outdoor wedding, a portable bathroom trailer, (aka "porta potty") rental can give your guests a place to use the restroom without impacting the onsite facilities. If the existing facilities are closed during your event — perhaps your event is held outside of normal business hours — or if the site charges extra fees for using the restrooms. Depending on the size of your event, you may wish to rent a portable bathroom to increase the capacity, bringing more options for your guests. Another reason to consider renting one of our trailers is the added service: while you may not be able to control the customer experience at your on-site facilities, our attendants are trainer to treat your guests like stars. Since our trailers are staffed with attendants and kept immaculately clean, guests often prefer our facilities to the on-site ones! These are not the smelly porta-potties that make you cringe and hold your nose. Our fancy porta-potties feature multiple stalls, running water, mirrors, and many more amenities that will impress your guests.