If you're interested in a deluxe restroom trailer from D.Aguiar Productions, we have gone to the trouble of providing this guide to portable bathroom rental, based on some of the most commonly asked questions about our units and business practices.
Do you offer standard porta-potty style units?
D.Aguiar Productions does not offer porta-potty rental. Our restroom facilities are of a higher standard than the typical portable toilet, which is a standard we are proud to provide. Our commitment to sanitary and luxurious restroom trailers is what distinguishes us from the crowd. If you are interested in renting a porta-potty we can refer you to a suitable vendor.
Do you supply unisex restrooms? Do you supply men-only/women-only restrooms?
We supply units which include divisions between the side of the trailer with toilet stalls and urinals, and the side with only toilet stalls. Typically the space of the division is occupied by the freshwater tank and is not accessible to the general public. You can apportion an individual unit for use by whichever group or groups you desire, but we do not provide units that exclusively offer only stalls, or an even mixture of stalls and urinals throughout.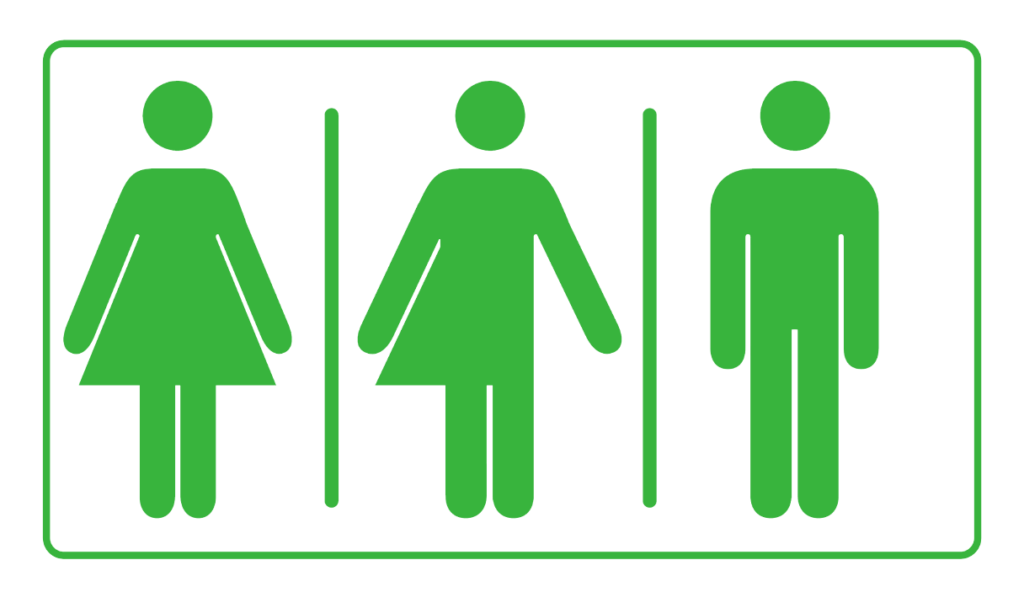 Do you offer one-day rentals?
We do. We advise that you contact us two days or more in advance of your event so that a suitable delivery time can be easily negotiated.
When will my restrooms be delivered for my weekend-long event?
Weekend event units are in general delivered on Friday and removed on Monday.
Do you offer long term rentals?
We can offer rental prices for weekly and monthly rentals. If you would like to know more, please contact us.
How big are your rentals?
Our smallest rental is our two-station restroom, 12×7.2 feet. Our largest, the 'Longfellow', has ten stations and measures 24×8 feet.
How much does it cost?
Prices vary depending on the length of the rental, the location, what extras you require, if you are providing electricity and water access. We encourage you to call us or use our online form to receive a quote.
When do I need to pay?
We require payment in full prior to delivery.
What else do I get for my money?
Toilet paper, hand wash, sanitary seat pads, paper towels, and depending on the unit, hand sanitizer. We offer varying prices depending on the availability of water and electricity. Our units can be dispatched with generators if required. All our units include lights and mirrors, and FM/AM radio units. Many of our units also feature DVD and TV services, with the additional option of Wi-fi by request.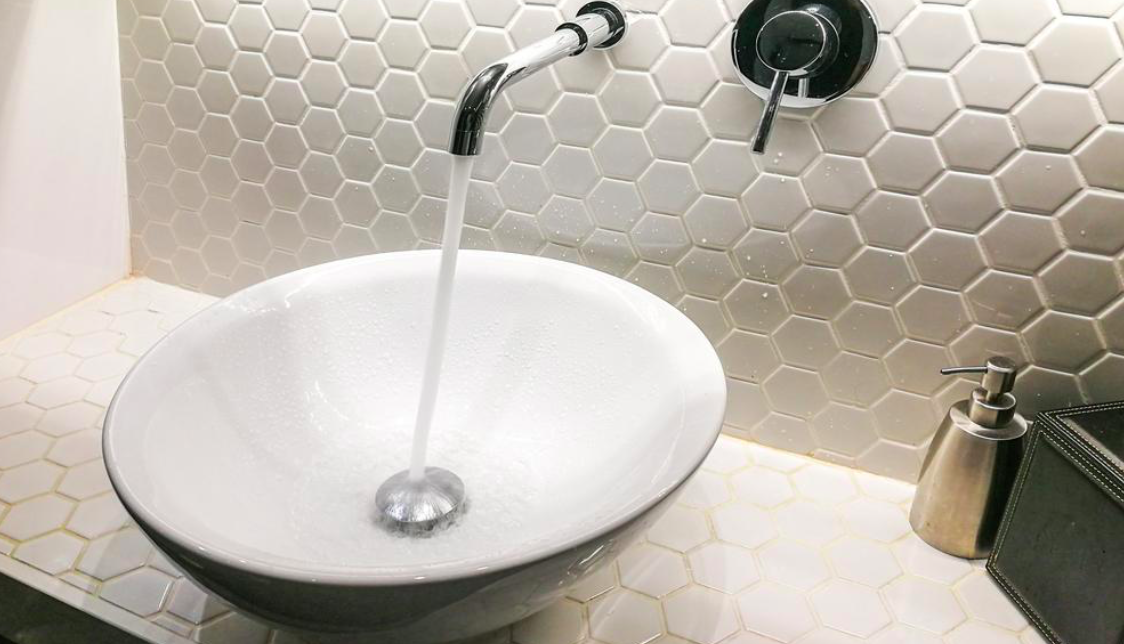 Does your service come with attendants?
Our units do not require attendants to operate smoothly. However, for special events, D.Aguiar Productions can provide an attendant to grant peace of mind to the event organizers. They will maintain the restrooms, ensure supplies are replenished when necessary, and clean up after guests if required.
Where does the waste go?
In short-term hires, we will take the waste back with the unit and dispose of it. For weekly and monthly rentals we can arrange to dispatch a service truck to empty the waste tank.
Is access to running water essential?
Water access makes things easier, but all of our units come with onboard fresh water tanks that we can fill if needed.
Do you deliver?
Delivery fees depend on the proximity of the outdoor event to our storage facility. If the location is sufficiently close, the delivery fee may be waived entirely.
How do you ensure cleanliness between clients?
D.Aguiar Productions pumps out the holding tank and cleans out the inner bowl of every toilet unit. This is accompanied by a thorough janitorial servicing, both for the cubicles and the basin area. This cleaning and sanitizing includes washing with soap and water.
Where are you located?
Our business premises and storage facility are in Los Angeles, CA. 
Are your trailers climate-controlled?
Yes, the majority of our portable toilet rentals include climate control. Enquire if you need clarification.
How do I maintain your portable restroom during the winter?
If you're renting one of our units over the winter, you should take care to ensure that it remains fully functional even in the colder weather. Ensure that obstacles and snowdrifts are removed from the entrance. Keep the unit away from the street and areas likely to be frequently plowed or salted. This can damage them, or even knock them over. We suggest getting your unit serviced at least once a week to prevent freezing. It is especially necessary, in winter conditions, to situate the restroom trailer on a surface that is dry and level. Salt around it regularly, but do not remove rock salt from the urinals– it serves an important purpose! We are available for calls concerning winterization and maintenance of our units.
Where can I put your trailer? 
D.Aguiar Productions' restroom trailers are versatile in where they can be placed. The ideal site will have level ground and access that isn't impeded by low hanging branches, power lines, or permanent or temporary fencing. Accessibility is important. The restroom should either be in a central location, or else have multiple units throughout the event grounds so that they can be reached regardless of where in your event guests are. A good decision is to keep a portable restroom relatively proximal to where you are serving food and beverages. During winter, placing one on higher (but level) ground makes it likelier it won't get surrounded by snow or ice. Our main concern is that it is safe and easy to access. In the case of long-term rentals, placement is doubly important, as servicing and pick-up are also priorities. A service truck must be capable of getting within 25 feet of the trailer's drain valve.
Can I meet your driver to instruct on where to set up?
Yes, we appreciate the guidance on delivery. Upon request, the driver can meet you at your designated location and install the unit in your area of choice– assuming it is suitable.
What am I responsible for during set up and take down?
Electrical outlets and extension cards to power the trailer, and access to running water for water supply. If you cannot supply one or both of these, inform us beforehand so we can either bring a generator or fill the onboard water tank. The driver will set up and take down the trailer for you. No physical labor is required by the client during the delivery or pick up process.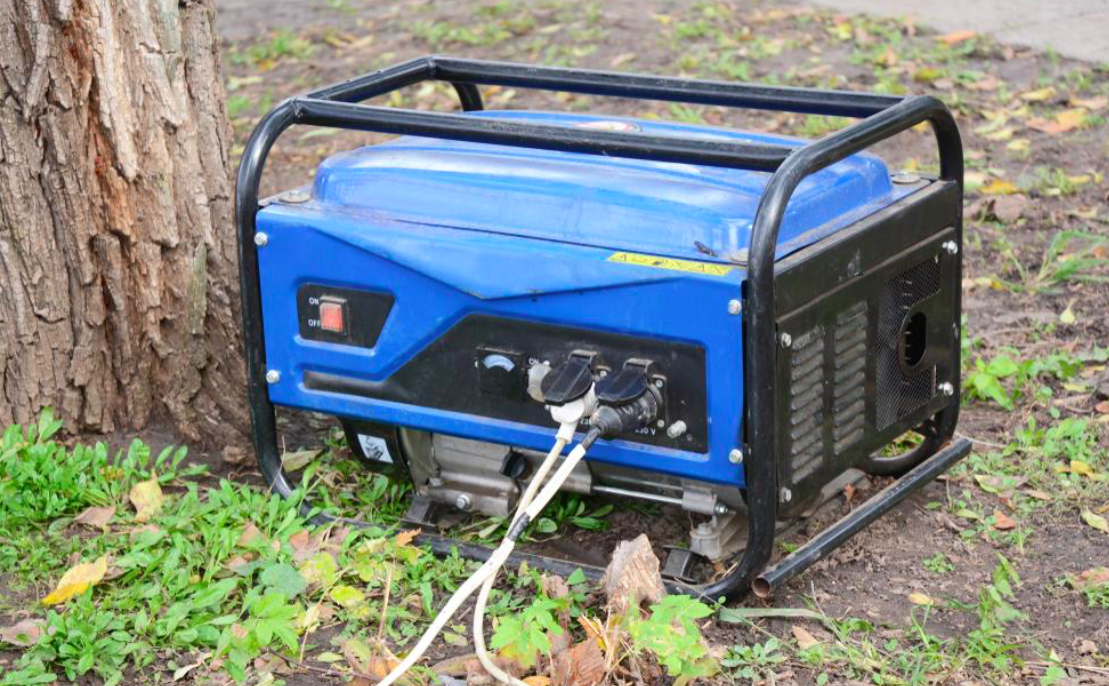 Do you have any units which don't require generator or mains electricity?
Yes, we have a solar-powered model, the Solar Prestige unit. Unlike our other units, it contains two self-contained restroom units, more in common with a standard porta-potty layout. You're unlikely to find this unit on a construction site, though. Both stalls feature a large vanity mirror, a 10"x13" oval sink, a push-button self-closing faucet, and a built-in trash receptacle. The toilets include fully-functioning fresh water flush systems. The units are also fitted with slip-resistant flooring, convenience hooks for jackets and personal effects, and incandescent lighting. Your guests will be pleasantly surprised by the degree of comfort and cleanliness they will enjoy from our solar-powered restroom trailer. Going green doesn't have to mean compromising on quality!
If you have any other questions about our services that weren't answered by our portable restrooms FAQ, please don't hesitate to call us today: (310) 925-0967