Luxury Restroom Rental Event Tips: What Event Planning Professionals Need To Know
Putting together a stress-free and magical event for your clients is no small task. It's a hundred small tasks or more, all coordinated and stacked up upon each other so as not to collapse under their own weight. Event planners shoulder a lot of responsibility to make an event come together, and rarely is this more apparent than when planning an outdoor event. Suddenly a whole new dimension of variables come into play. Climate, electricity, flooring, furniture, and more are now your responsibility, or else your problem to manage and mitigate. Restroom facilities can be another significant element to worry about. Have no fear, however. At D.Aguiar Productions, we offer restroom trailers for event planning professionals to fit upscale events of all sizes, from small birthday parties to enormous music festivals.
Reasons to Rent Luxury Portable Restrooms for Your Client's Special Event
Whether it's an outdoor wedding or a corporate function, you don't want to skimp on the restroom rental. People are trying to look and feel their best, and it's difficult to do that after emerging from a cramped, damp porta potty that smells of industrial disinfectant, or worse. When you give the event guests the very best in comfort, amenities, and services, you're demonstrating a commitment to their enjoyment of the event. Discriminating tastes demand event restrooms that are head and shoulders above the average. Especially when considering the typical budget of an outdoor wedding, black tie function or corporate event, luxury portable toilets are well within your budget. It's unlikely that everyone at the party will be able to tell that you only sprung for the Prosecco instead of the Taittinger. But everyone will notice the difference between a cheap porta potty rental and a luxury restroom trailer.
Luckily it's easy to rent luxury portable toilets when companies like D.Aguiar Productions deliver our units promptly, setup in advance, then collect the units after the event. We can use the power and water supplies the venue provides, or one or both are not available, we can bring our own provisions. Your guests will love our deluxe portable toilet rentals: sometimes our clients report back to us that they become a topic of enthusiastic conversation among guests! Our units range in size from two stations to ten. We can accommodate outdoor events of all sizes and in all weather conditions. Our restroom trailers feature climate control and can optionally be fitted for freezing temperatures, to help keep your guests comfortable even in the cold.

Tips for Placing Portable Toilets at Your Event
If you've decided to rent restroom trailers to improve your client's outdoor event, you may be wondering what the best practices are to ensure that you're making the most of your investment. The most important thing is accessibility. Make sure that your guests can easily reach a restroom when they need one. That means multiple installations might be needed, so as to ensure that your guests are never too far from a toilet regardless of which section of the event they're in. If you're planning a large event (such as a music festival) you might find that you need more units than the number of attendees would normally require, in order to provide good coverage.
Toilets should be placed adjacent to, but not in the middle of, areas of high foot traffic (such as food trucks, performance spaces, or similar). Especially if your event is serving alcohol, it's an excellent idea to make more portable restrooms available in a nearby area. A lack of restrooms increases the undesirable possibility that guests will use non-designated areas as restrooms. To preserve the sanitary standards of your event, please take precautions. 
Tied to accessibility is the necessity of lighting and favorable landscaping. All portable toilets should be placed on stable, level ground. If at all possible, wet or muddy areas should be eschewed, so as to avoid slip hazards when your guests enter or exit the restroom. This problem is compounded if your event extends into the darker hours and there is insufficient lighting. While our units all feature robust internal lighting for comfort, safety, and convenience, it is a good idea to ensure that the path to them is equally well lit.
D.Aguiar Productions is happy to advise on restroom placement, answering any questions you might have and recommending optimal positions for placement. We will cover the points above and endeavor to provide specific advice for your event and venue. One thing that inexperienced event planners often overlook in their site layout plans is the amount of space a restroom trailer requires. Units require a certain level of ground clearance, and a significant turning radius to get into and out of position safely.
 Special Event Planning Requires Luxury Portable Bathrooms
If you want your client's formal or semi-formal event to go the distance without a hitch, the guests' comfort is a significant factor. Guests who have to wait more than a minute for a restroom stall, guests whose formal attire (be it a slinky, long gown or crisp tuxedo) is marred by dirty, overused restroom facilities, guests who feel dirty and dissatisfied because of a lack of hand washing facilities: these are not guests who will stay long. They will likely leave with a less than glowing opinion of the event's organization. That reflects badly on you and your client. On the other hand, being able to dash off for a couple of minutes to use the (clean, well-supplied) facilities, wash their hands, check their outfit over in the well-lit vanity mirror and perhaps fix their hair or makeup, possibly even check their phone with the provided Wi-fi to catch up on the status of the selfie they posted in their formal wear earlier that day— that guest is much likelier to stick around for another drink, another half hour of conversation, and contribute to the lively atmosphere your client is hoping for.
D.Aguiar Productions: Professional Restroom Providers for Professional Event Planners
When you are professionally running an event, you need a portable restroom provider you can rely on. A company that knows the ropes, can communicate promptly and regularly, and roll with the punches that can afflict events on the day. D.Aguiar Productions has over 20 years of experience in the industry, and cut its teeth working with some of the biggest names in the entertainment industry, such as Fox, Sony, Universal, and Paramount Pictures. We understand the importance of reliability but also the necessity of flexibility. We have been working with wedding planners and other event planners for many years and we can say with confidence that our trailer stock is perfectly adapted to events of this type.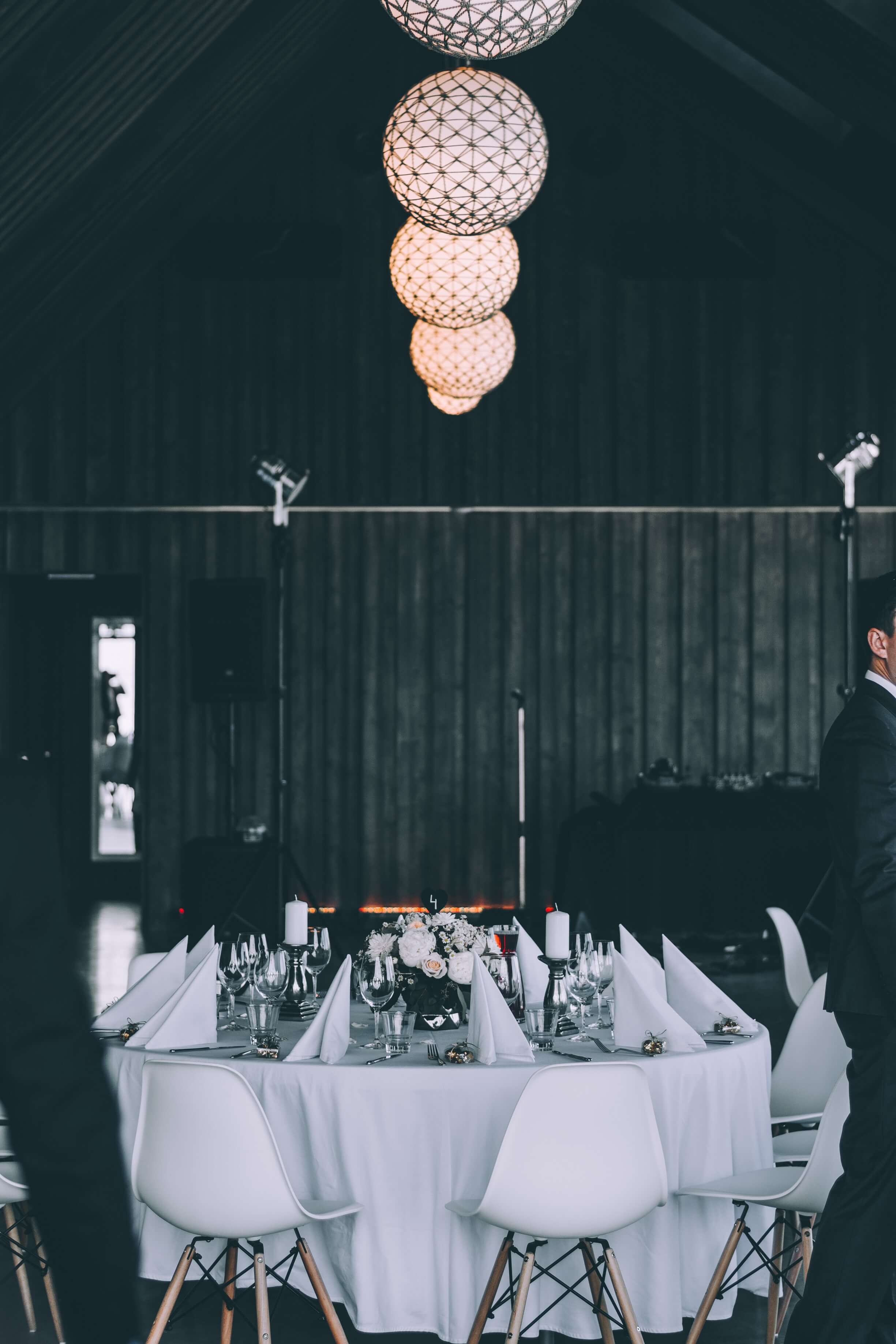 Frequently Asked Questions about Renting Luxury Portable Restrooms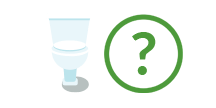 Q: How Many Portable Toilets Do I Need?
A: This is a question that has a lot of variance depending on different factors. Number of attendees, the type and amount of food and drink being served, the weather, the prevailing gender and age distribution of attendees, and more besides. The baseline recommendation is one stall per 100 people per four hours of event.  If you are running a wedding party for 300 people that's expected to run 8 hours, you'll need six stalls. Then again, typically people drink alcohol at weddings, in which case the recommendation is three stalls per 100 people per four hours.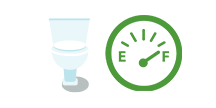 Q: How Do I Empty a Portable Toilet?
A: This is a simple answer. Ninety-nine times out of a hundred, you don't. We do. Unless you're planning on holding a multi-day event, or you've drastically underestimated the number of people attending your event (in which case you likely have more pressing issues) you're highly unlikely to be in need of more waste tank space than the generous sizes that our units have. If, when we discuss with you the rental time you're in need of, it seems like this might become an eventuality, we will discuss how to approach the issue of waste disposal.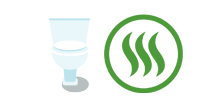 Q: Do Portable Toilets Smell?
A: Porta potties unfortunately do sometimes smell. D.Aguiar's luxury restrooms, with open and closing roof ventilation, fully flushing stalls (and the option for flushing urinals), and cleaning supplies at hand in locked cabinets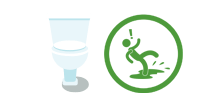 Q: Is there any danger of the restroom tipping over?
A: These restroom trailers weigh several tons and are not easy for one or two people to tip over like standard porta potties. We always recommend that they be parked on level ground, so as to limit the possibility of subsidence while in use.
Choose D.Aguiar Productions for your event. We can make one of the trickiest elements of a wedding, holiday party, festival, concert, sporting event, or corporate function go off seamlessly.